Hotel
Au Fil de L'eau
Need rest, comfort, natural surroundings, holidays and sunshine?
Au fil de l'eau , your hotel in Seyssel offers a warm, friendly welcome.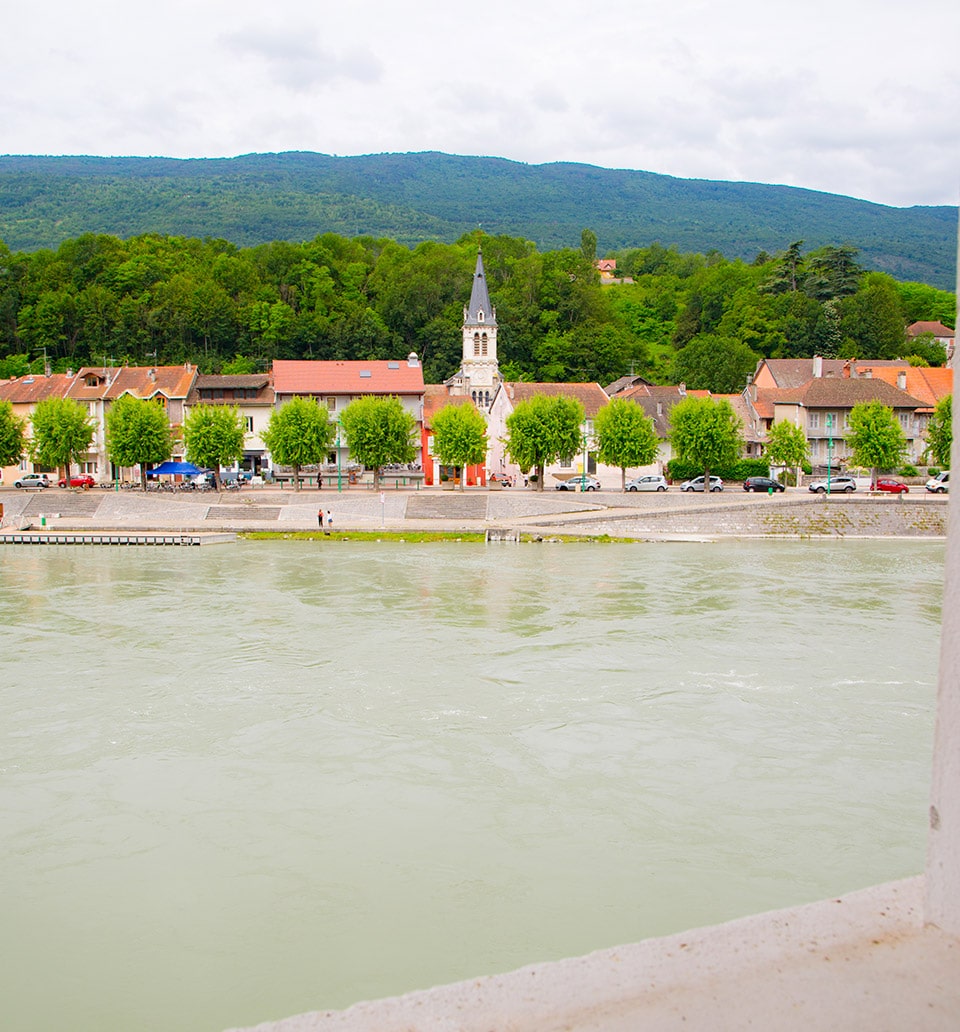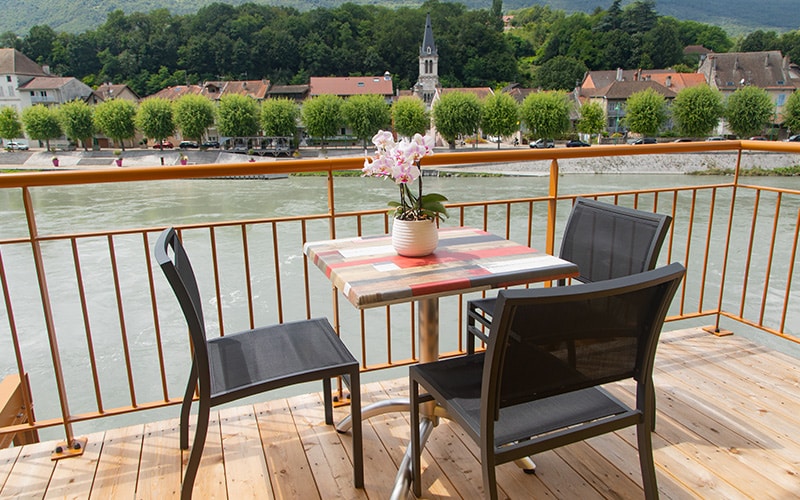 The hotel has ten bedrooms:
1 twin room, for people with reduced mobility
6 double rooms
• 1 triple bedroom (1 double bed and 1 single bed)
• 1 room for 4 people (1 bed for 2 people and 2 beds for 1 person)
All rooms are accessible via the lift.
All rooms have a bathroom with shower, sink and toilet.
All rooms have a flat-screen television, WIFI system and a telephone.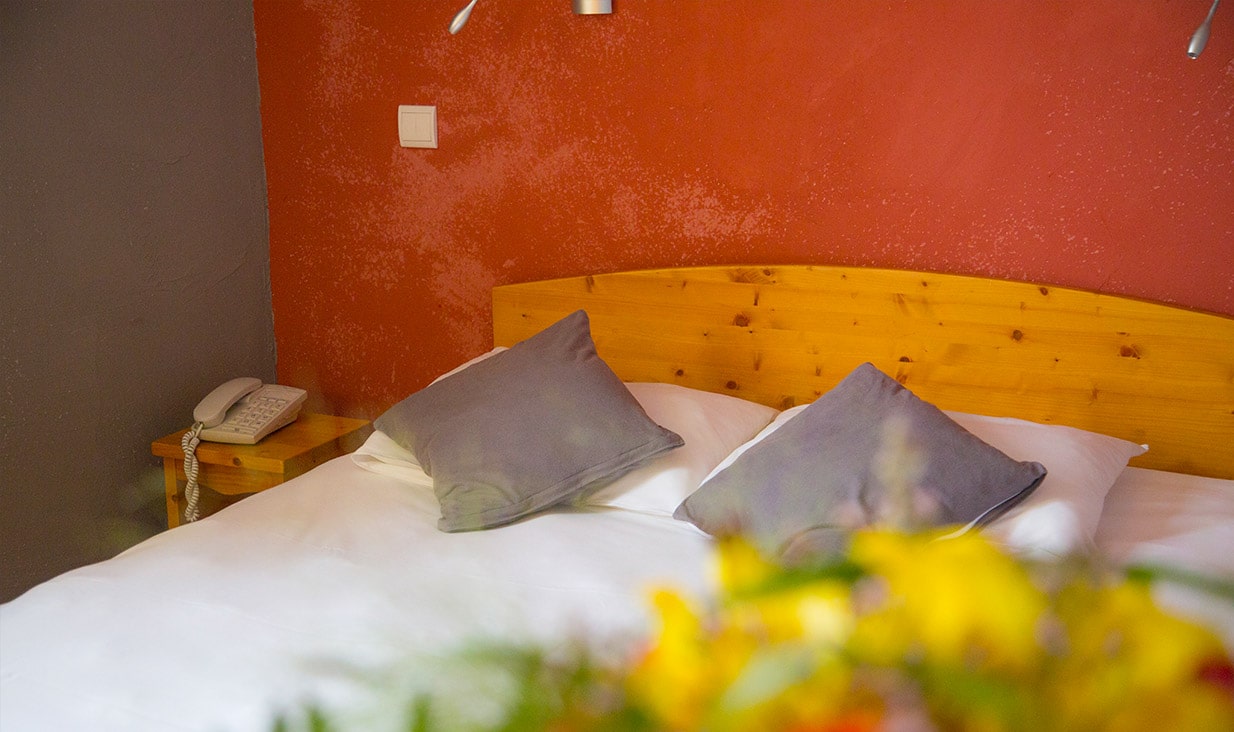 Ideally located between Annecy and Aix les Bains, your hotel occupies an exclusive location in the heart of Haute-Savoie. On the banks of the Rhône, close to the Massif des Bauges regional nature reserve, it is the perfect place for your holidays all the year round. Peaceful, and with a welcoming atmosphere, you can breathe in the scents of the mountains. And whether you are here with family, on a romantic or a business trip, you will feel at home here.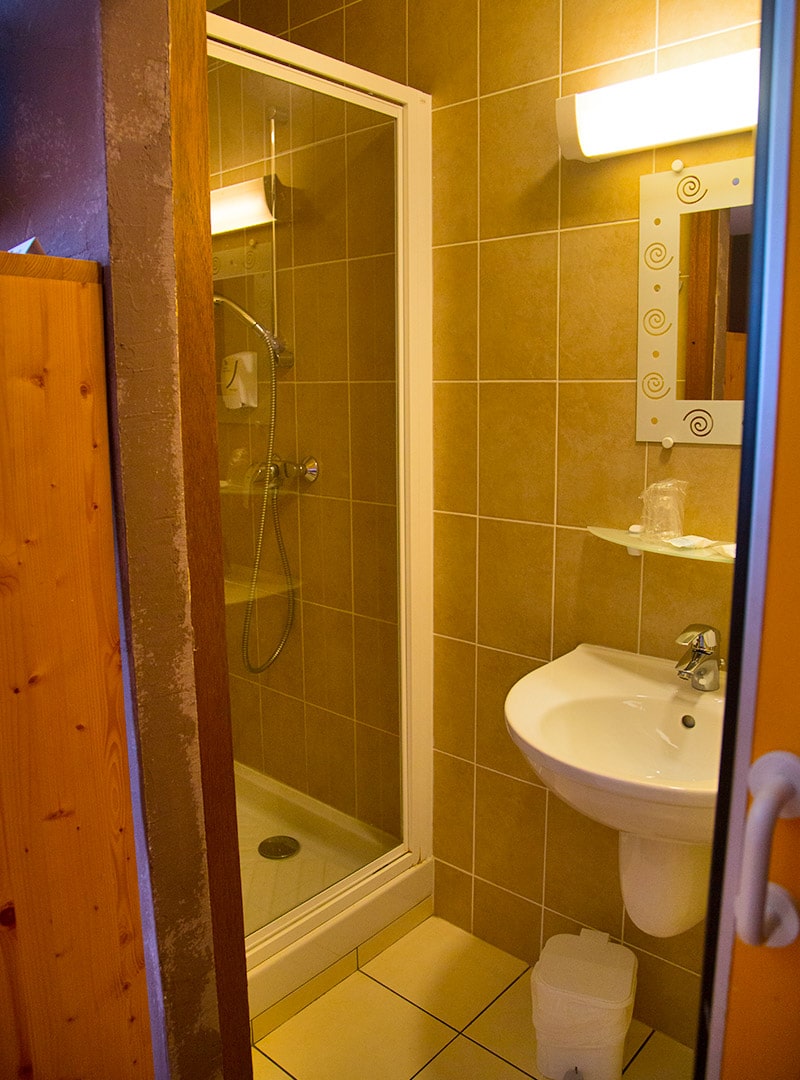 Telephone: just ask, and we will open the line for you.
High-speed ADSL Wi-Fi Internet, we will give you an access code on request.
Cigarettes: The establishment, hotel and restaurant are strictly non-smoking.
Please respect this rule, as it contributes to the comfort and well-being of all.
We regret we cannot accept pets in the hotel or in the restaurant.
The establishment offers you a half board package. It includes your room, dinner and breakfast.
Prix basse saison
Tarifs chambres et demi-pension
de Octobre à Avril
| | Chambre * | Demi-pension ** |
| --- | --- | --- |
| 1 personnes (1 lit) | A partir de 50 € | A partir de 83 € |
| 2 personnes (1 lit) | A partir de 55 € | A partir de 121 € |
| 2 personnes (2 lits) | A partir de 58 € | A partir de 124 € |
| 3 personnes (2lits) | A partir de 68 € | A partir de 167 € |
| 3 personnes (3 lits) | A partir de 78 € | A partir de 177 € |
| 4 personnes (3 lits) | A partir de 78 € | A partir de 210 € |
Prix haute saison
Tarif Chambres et demi-pension
de Mai à Septembre
| | Chambre * | Demi-pension ** |
| --- | --- | --- |
| 1 personnes (1 lit) | A partir de 55 € | A partir de 91 € |
| 2 personnes (1 lit) | A partir de 60 € | A partir de 132 € |
| 2 personnes (2 lits) | A partir de 63 € | A partir de 135 € |
| 3 personnes (2lits) | A partir de 73 € | A partir de 181 € |
| 3 personnes (3 lits) | A partir de 83 € | A partir de 191 € |
| 4 personnes (3 lits) | A partir de 83 € | A partir de 227 € |
* Price excluding tourist tax and breakfast
** Excluding tourist tax / drinks not included
The renting of the room goes from 16H00 to 11H00